It is the Mission of Wyoming Indian Schools to ensure everyone continually learns and becomes a positive contributor in society while utilizing Indigenous language and tradition.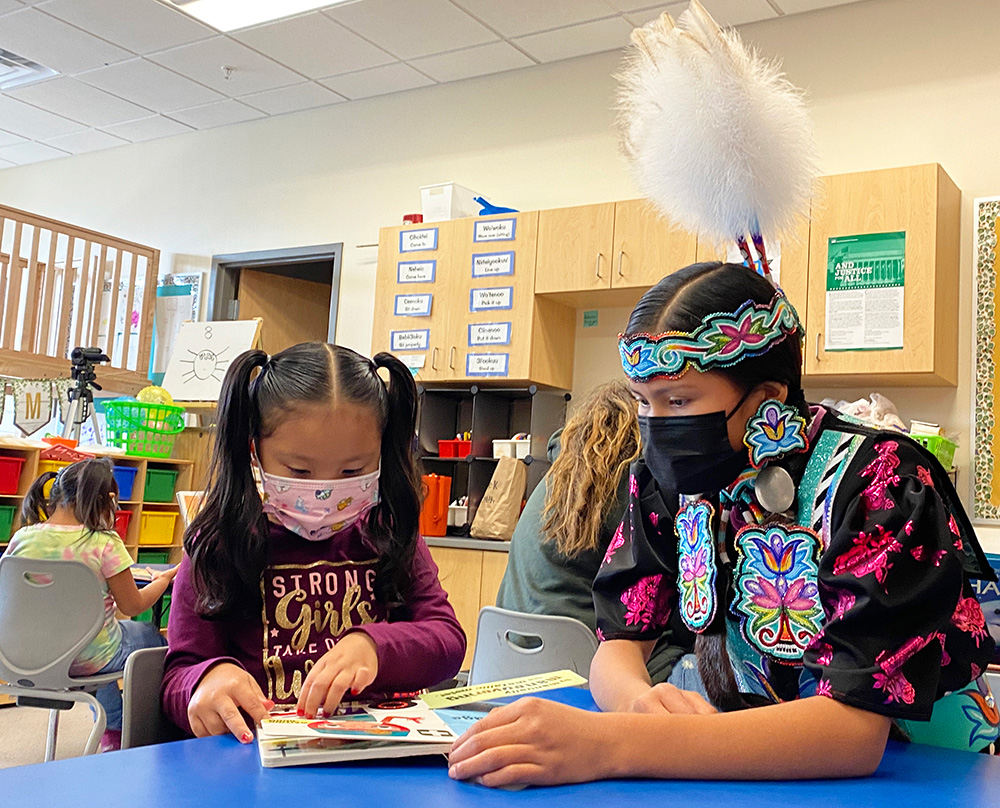 Welcome to Wyoming Indian Schools!
As Superintendent of Fremont School District #14, I am honored to serve over 600 students who attend our schools. Building relationships with students, families and community members continues to be a priority. Your voice and input are valued and necessary.
Together, we have weathered many challenges in a very short time. We have been stretched in unimaginable ways on a personal and professional level. This community has rallied and come together to do what is needed to educate our students. We will continue to adjust and align our priorities to focus on student learning, as they are our greatest resource.
My focus to work collaboratively with our school board on behalf of our students to develop a culturally responsive educational program that adheres to the district's strategic plan. I welcome your ideas and suggestions.
Hohou
Huuwhiyu
Stephanie Zickefoose, Wyoming Indian Schools Superintendent