WIHS Speech Team - 1A/2A Sweepstakes Champions Green River Tournament 2022. Novice - Rachel Dushane 6th and Amani Iron Cloud 4th. Varsity - Cassie Iron Cloud 6th and Evie Sage 5th. Hohou to my accompanying judge and assistant Raphael Youngchief and Rebecca Iron Cloud,you both worked hard this weekend too. WIHS Speech Team - 1A/2A Sweepstakes Champions Green River Tournament 2022. Novice - Rachel Dushane 6th and Amani Iron Cloud 4th. Varsity - Cassie Iron Cloud 6th and Evie Sage 5th. Hohou to my accompanying judge and assistant Raphael Youngchief and Rebecca Iron Cloud You both worked hard this weekend too.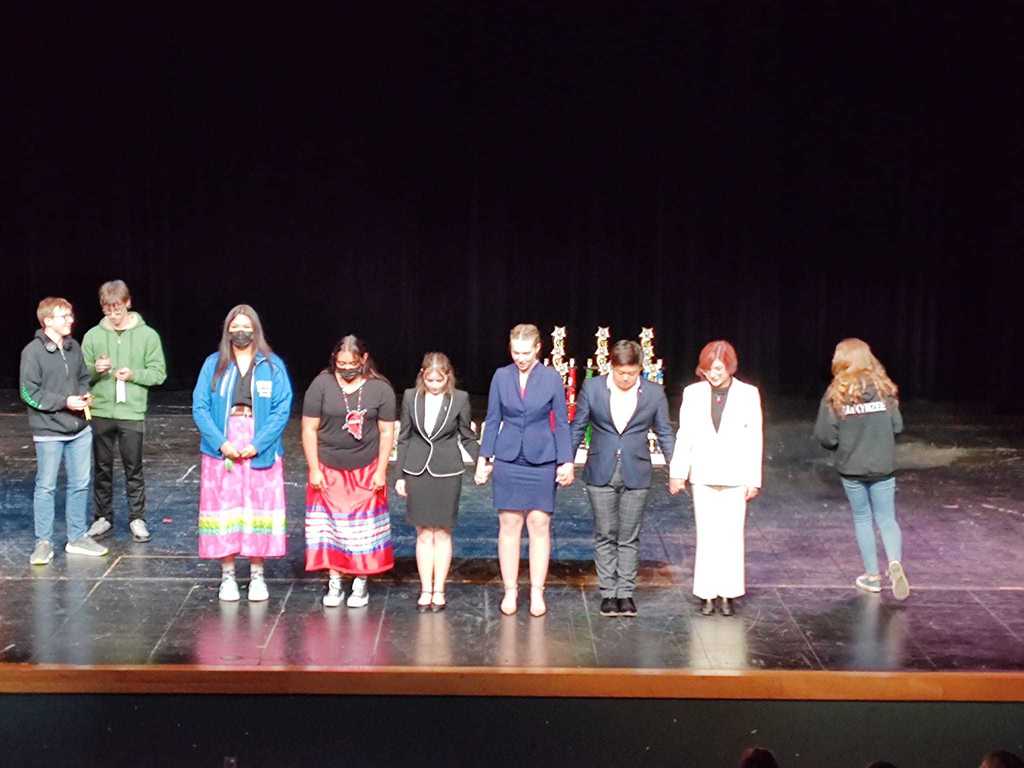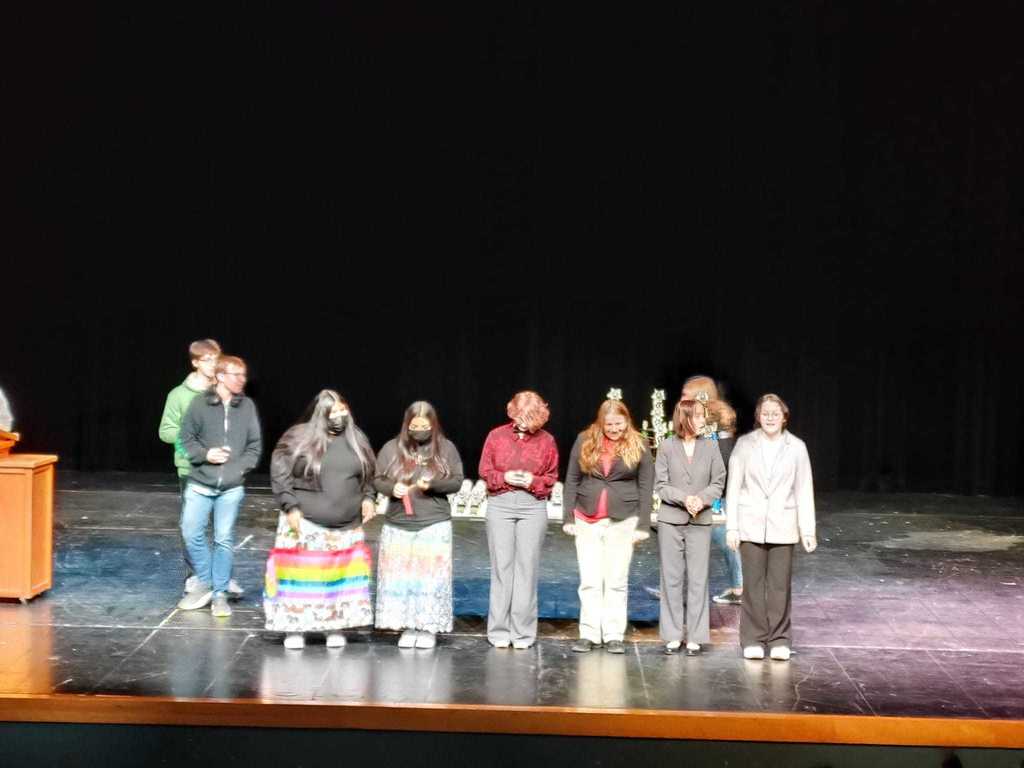 At the fall Informational meeting, we will tell you more about these programs, which include: Title I A, Title II-A, Title IV, IDEA Part B611, Part B 619, Title I School Improvement Grant 1003 (a), Perkins V Secondary To make it easier for parents to come to a meeting, we are hosting more than one. Each meeting will cover the same topics. They will be at the following times and locations: Date: November 7, 2022 Time:5 pm Location: Chiefs Tech Center Date: November 17, 2022 Time: 5: 15 pm Location: Wyoming Indian Elementary I hope to see you soon at one of our Federal Program Informational meetings. If you have any questions, email
molly.holt@wyo4life.net
or call307-332-2992, ext 4111
https://drive.google.com/file/d/1HAB3gBjaKl7oMSLI4_43k_uNc_SNPdl3/view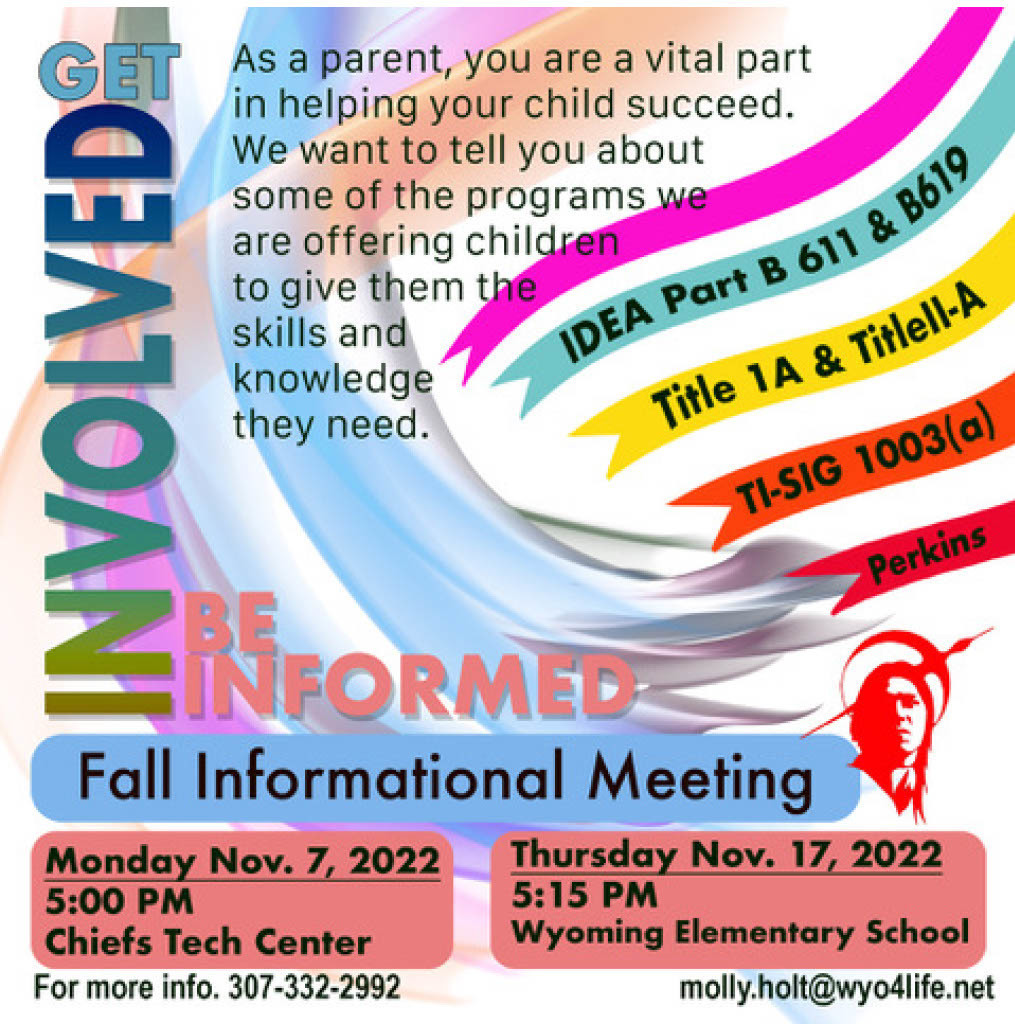 Come out and join us for a community event at the Alfred Redman Sr. Gymnasium at Wyoming Indian High School. A light meal will be served to the community from 5-6 in the WIHS Commons and a community concert will take place from 6-7pm. See you there!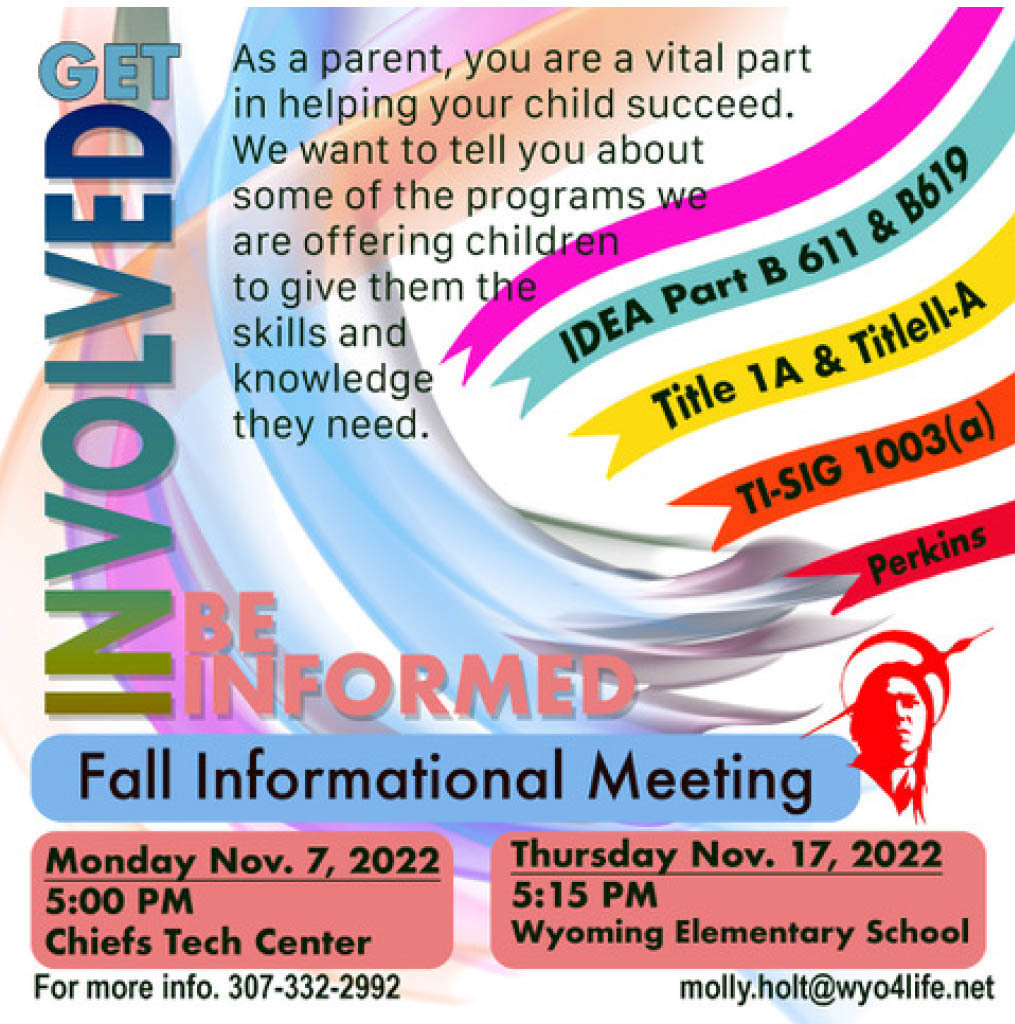 ​WIHS Speech Team took 1st Place Sweepstakes for 1A/2A Schools at the Rock Springs Tiger Classic Speech Tournament 2022!​​ My team addresses topics that impact our people and sometimes they might make some uncomfortable as they speak on issues that we face as indigenous people. They are resilient, they are brave, and I am proud of my team who aren't afraid to speak, to step outside their comfort zone and to "walk in two worlds" discovering new things in life enhancing their educational journey. We look forward to our 2022-23 Speech season and our next meet is November 18-19th in Green River. It will be a huge tournament. We compete against all schools regardless of class. We are grateful to our School Board, our administration and our activity director who have given us the opportunity to represent our school and communities. This is the most excellent start to our season with our team effort in bringing home the Class 1A/2A Sweepstakes 1st Place Trophy home.​ Also we will need community judges when we host our first ever meet - a one day Novice Meet on December 3rd! We will be posting a judging volunteer form on Chiefs Nation next week! Also I want to acknowledge my volunteer assistant coach Rebecca Iron Cloud​ and my accompanying judge Raphael Youngchief​. They both have been assisting me these past five years. Wyoming Indian High School Speech Coach, Sandi Iron Cloud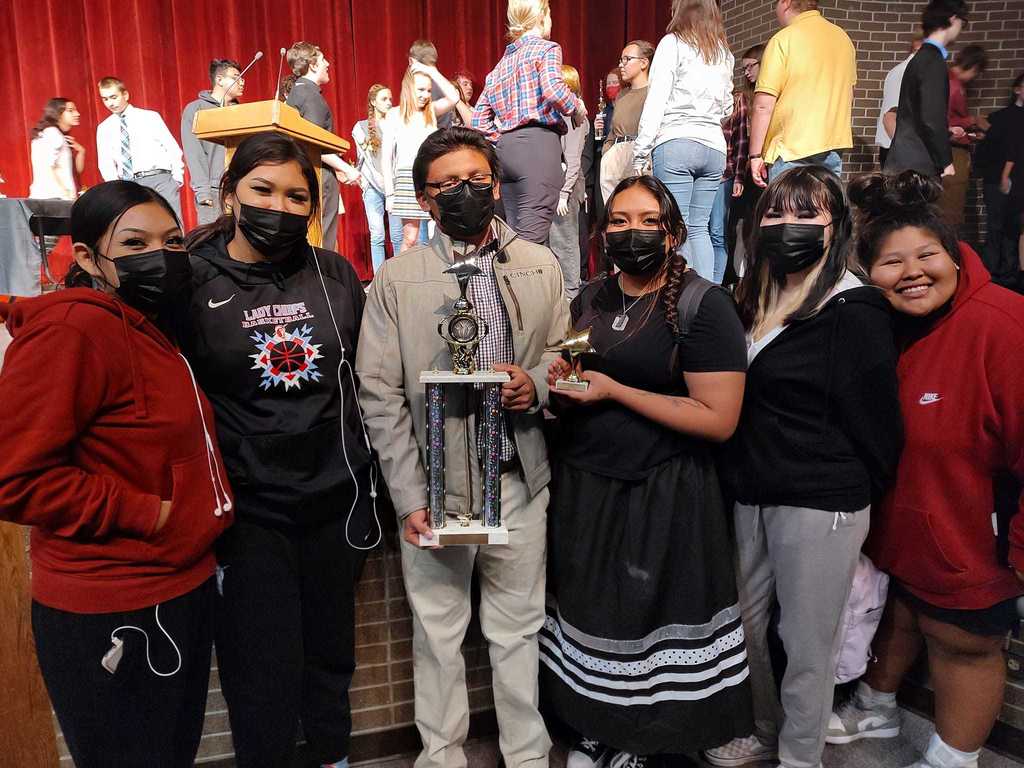 Please remind your student to get on the after school bus. If changing buses at the high school, do so quickly so as not to miss the bus going home. Due to a shortage of bus drivers, if a student misses the after school bus route, parents/guardians will be called to pick them up at school. If we are unable to make contact with parents/guardians or emergency contact, the student will ride the Activity bus home at 5:45 if it's available.
Reminder and additions: Oct 31 the after school buses will run at 5:00 to get students home earlier for Halloween. MS and Youth Wyoming Indian Wrestling Tournament has been moved to Nov 5th. This will be run at the HS and start time is 9:30. In Addition to the schedule Monday Nov 7 YGB will travel to Riverton and play at 4:30 & 5:30. Games will be played at the Rend. gym. Monday Nov 14 Riverton will travel to Wyoming Indian Elem. gym and play at 4:30 and 5:30.

IMPORTANT WIHS Class of 2023 Seniors. Parents/guardians: Meeting on October 19 @ 6:30 pm. WIHS commons Also join WIHS Senior Class of 2023 Facebook page.

Parents and Guardians of the Class of 2024 - Juniors this year, we will have a parent meeting at 6:00 on Thursday 10/20/22 during the Parent/Teacher Conference. We will meet in the Commons. Outstanding job on the Masquerade Fund Raiser! Come meet the sponsors and we will update you on finances, goals, concession dates and future fund raisers. Hohou for everything you do! From the Jr Class Sponsors
ATTENTION Chiefs Nation: Fremont #14 is is thrilled to announce our new app for mobile phones! Stay up-to-date with access to events, documents, news from administrators, student stories, and even emergency notifications. You can download the app for free on Google Play or Apple App Store. Download for Android
https://bit.ly/3SI96jU
Download for iPhone
https://apple.co/3BS3sov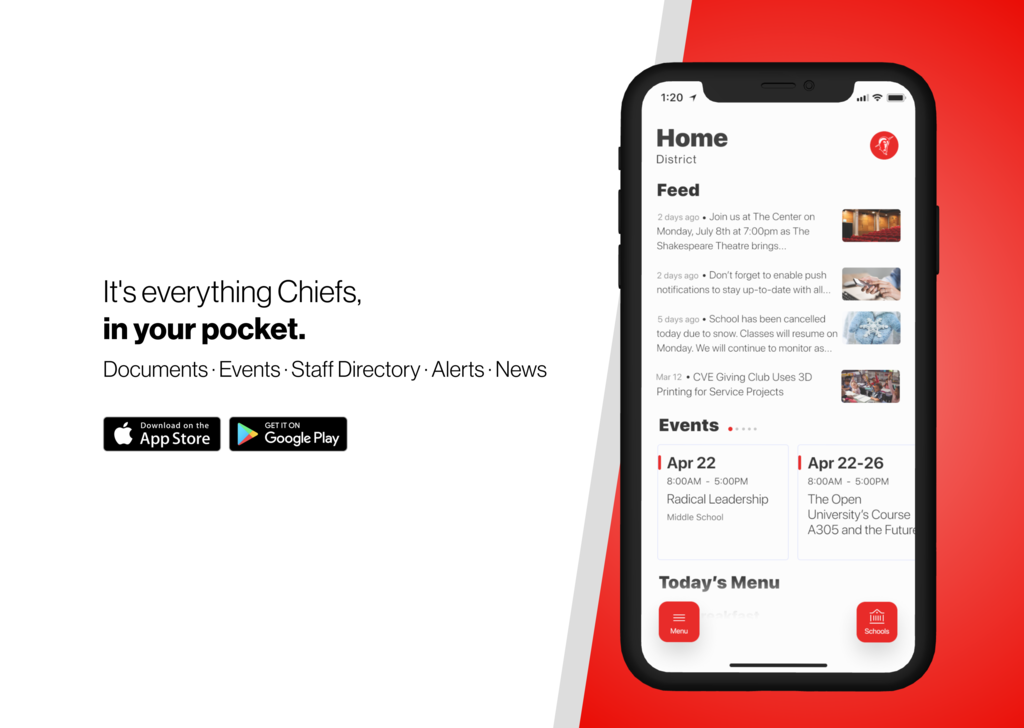 WIHS HOMECOMING ROYALTY was crowned! The parade made its way from the high school to the middle school and back.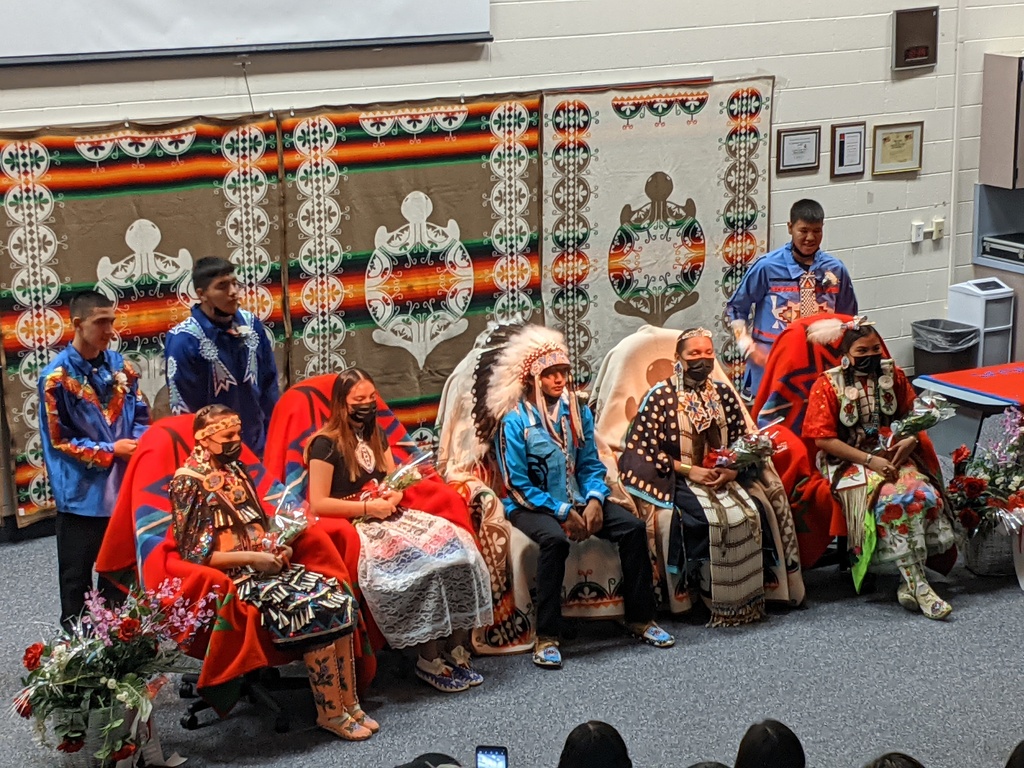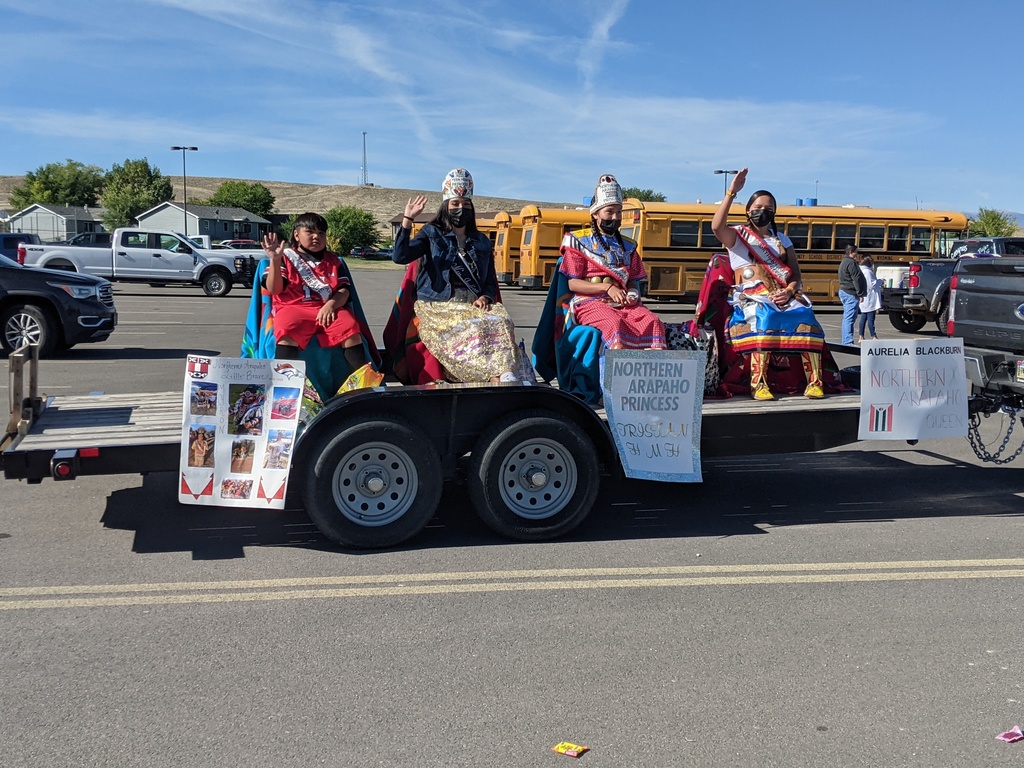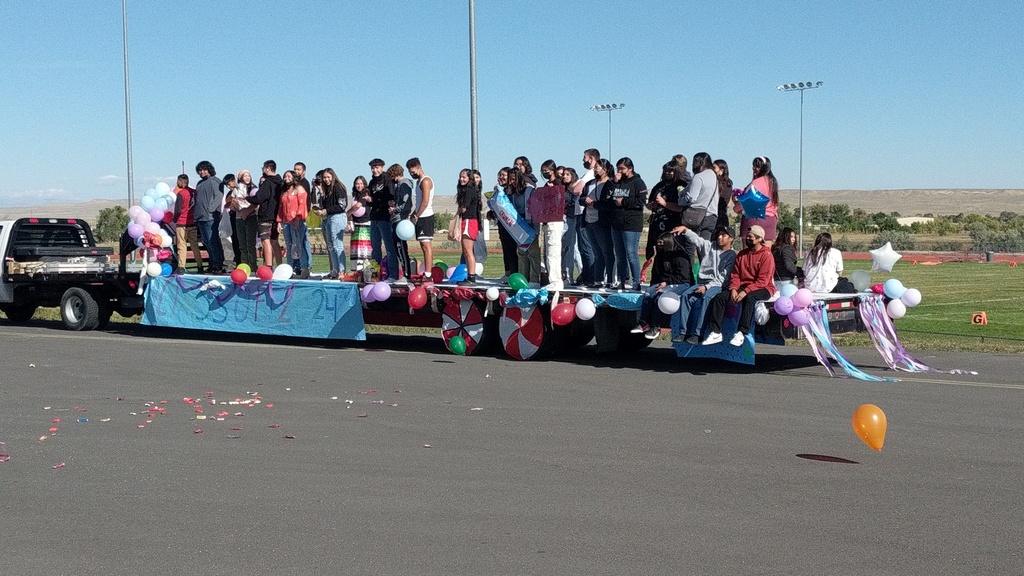 Homecoming Evening Activities October 3-7, 2022 HIGH SCHOOL PARENTS: Activities run from 6 pm to 7:30 pm with the exception of the bonfire which ends at 8:00 pm. Please be at the school to pick up your student(s) at the activity ending time. We thank you in advance! October 3, 2022 Freshman Class Three on Three Basketball (High School Gym) 6pm to 7:30 pm - October 4, 2022 Sophomore Class Volleyball (High School Gym) 6pm to 7:30 pm - October 5, 2022 Junior Class/Senior Class Bonfire (Entrance to school parking lot area) 6:00 to 8:00 pm Extinguish at 8:00 (Thank you BIA) - October 6, 2022 Football Game Time TBA

October 3rd -7th Homecoming Dress-Up Days Information: October 3, 2022 Freshman Class Favorite Sports Team Day - October 4, 2022 Sophomore Class Decades Day - October 5, 2022 Junior Class Twin Day - October 6, 2022 Senior Class Cartoon Character Day - October 7, 2022 Chiefs Pride Day

Reminder: Wyoming Indian High School will be observing Orange Shirt Day this Friday, September 30th. Orange Shirt Day is a day of observance and remembrance of all our people who went through boarding schools in Canada and the United States. WIHS will be honoring the strength and resilience of all our relatives.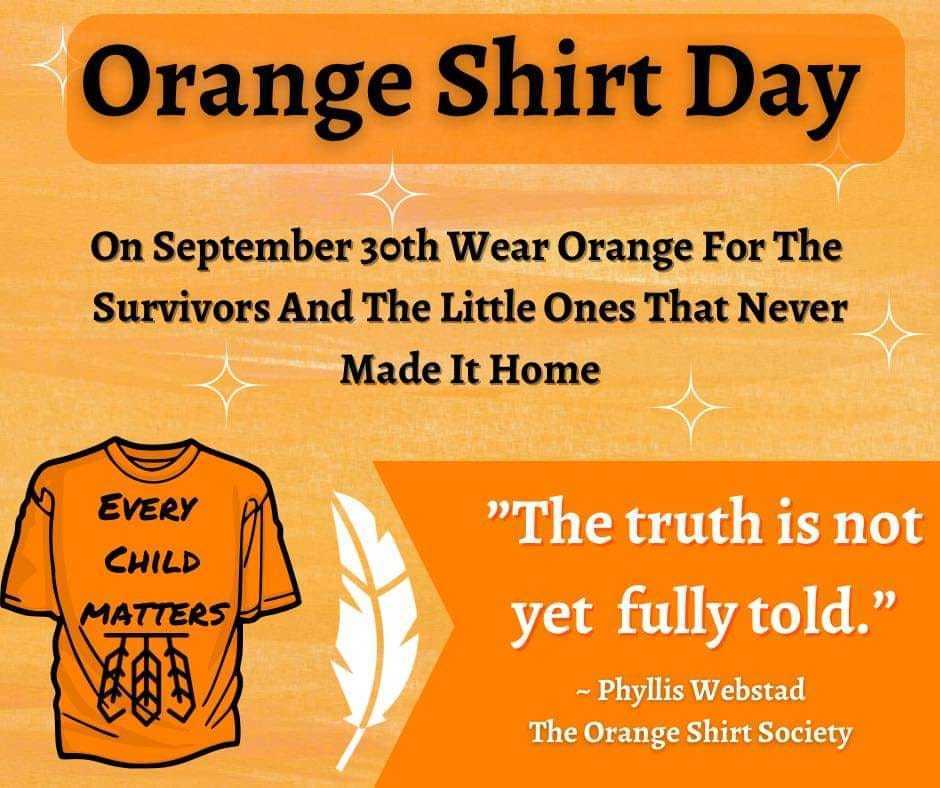 Chiefs Nation State XC planning committee is requesting help from the community who can donate chokecherry gravy and/or "fry bread bites" for our XC banquet on Friday, October 21, 2022. We will be sharing them with all the teams who will be here for the Wyoming State XC Meet. Please message Aleta Moss if you are interested in helping us for this exciting event. This is the last year that our school, community and Tribes will be hosting the State Championships.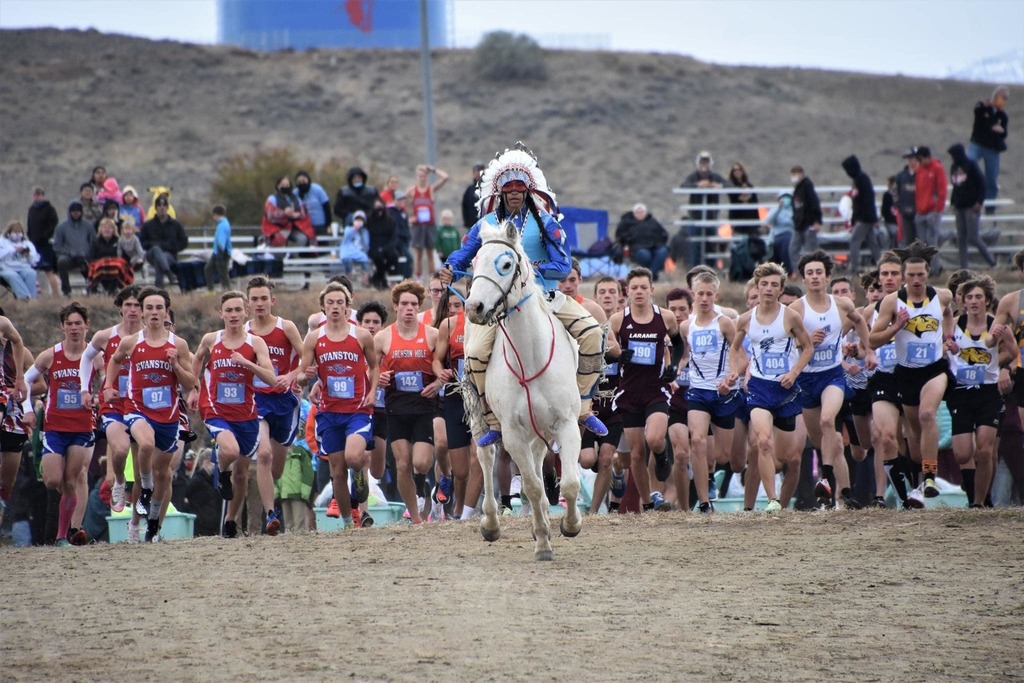 We are excited for the launch of our new website!

We are excited to be launching a brand new website soon! Stay tuned here for frequent updates in our Live Feed!